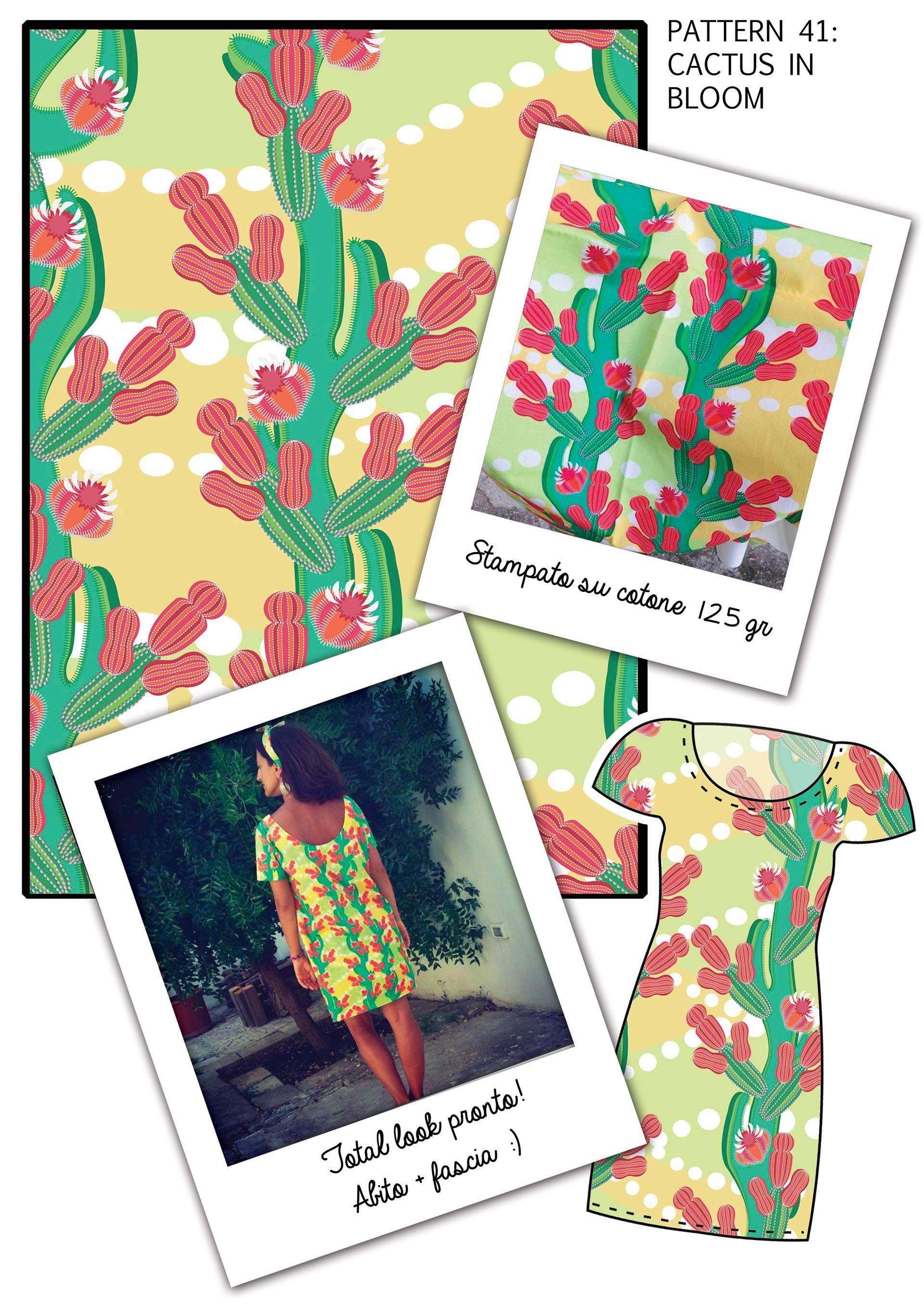 Pattern cactus in Bloom
Cactus in bloom è un pattern dai colori prettamente estivi. Se stampato su cotone, in questo caso un cotone da 125 grammi la resa dei colori è brillante. Questo pattern è l'ideale per indumenti estivi, divertenti e vivaci.
Cactus in bloom is a purely summer-colored pattern. If printed on cotton, in this case a 125g cotton, the color rendering is brilliant. This pattern is ideal for summer, fun and lively garments.